Drees & Sommer
Integrierte Projektabwicklung: Komplexe Projekte neu gedacht
20.11.23 15:52 Uhr
---
Werbemitteilung unseres Partners
finanzen.net GmbH ist für die Inhalte dieses Artikels nicht verantwortlich
---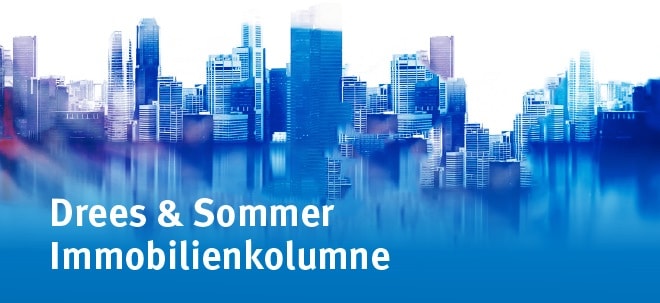 Autoren: Jörn Köster, Senior Experte im Bereich alternative Abwicklungsmodelle bei Drees & Sommer, und Dr. Selim-Tugra Demir, Senior Manager bei Drees & Sommer
Rohstoffmangel, Lieferengpässe und steigende Nachhaltigkeitsanforderungen: Die Bauindustrie ist immer größeren Herausforderungen ausgesetzt. Zusätzlich nehmen die Fragmentierung in Bauprojekten und die Menge an Verträgen mit unterschiedlichen, primär finanziellen Zielen immer weiter zu. Die Vielzahl an Beteiligten führt zu einer stetig steigenden Projektkomplexität und damit zum wachsenden Zeit- und Kostendruck. Das Ergebnis: Die Bau- und Immobilienbranche kommt mit den konventionellen Abwicklungsmodellen an ihre Grenzen. Abhilfe verspricht nun die sogenannte integrierte Projektabwicklung, kurz IPA, ein aus dem aus dem angelsächsischen Raum stammendes innovatives Abwicklungsmodell.
Einzelvergaben, Generalunternehmermodelle und kombinierte Verfahren - alle konventionellen Abwicklungsmodelle zeichnen sich durch das vorwiegend bilaterale Vertragsverhältnis aus. Weitere Kerngemeinsamkeit ist die Beauftragung der Schlüsselpartner mit zunehmendem Projektfortschritt. So beschäftigen sich der Architekt und der Fachplaner in Projekten mit einer klassischen Herangehensweise noch bis zur Bauphase damit, was gebaut werden soll . Die Frage nach dem wie gebaut werden soll, kommt erst mit der Ausführungsplanung. Wer es bauen kann, entscheidet sich erst mit der Ausschreibung und Vergabe. Die ausführende Instanz wird erst im Zuge der Ausführung einbezogen. Probleme, Fehler und Analysen hinsichtlich der Realisierbarkeit werden somit erst in der Leistungsphase 8 (Objektüberwachung) angegangen. Dies führt zu einem sehr späten Feedbackloop, welcher aufgrund der Beeinflussbarkeit für mehr Kosten sorgt.
Genau an diesem Punkt setzt die Integrierte Projektabwicklung an. Indem bereits in einer sehr frühen Planungsphase ein Mehrparteienvertrag gebildet und von den Schlüsselbeteiligten unterschrieben wird, entsteht eine Partnerschaft, die ein wirtschaftliches und zufriedenstellendes Ergebnis erreichen möchte. Diese sehr einfache Idee der formalisierten bzw. vertraglich geregelten und partnerschaftlichen Zusammenarbeit bildet die Basis zur Disruption der Bau- und Immobilienwirtschaft.
Erfolgsfaktoren der Integrierten Projektabwicklung
Um das Integrierte Projektabwicklungsmodell zu beschreiben, hat das IPA Zentrum acht Charakteristika und damit Erfolgsfaktoren definiert. Die Etablierung eines Mehrparteiensystems ist das erste Kriterium für ein "richtiges" IPA Projekt. In diesem System gibt es keine klassische Trennung zwischen Auftraggeber, Planern und Bauausführenden. Durch die gemeinsame Übernahme der Verantwortung für das Projektziel wird das gemeinsame Handeln im Interesse des Projektes von Anfang an zur Basis jeglicher Zusammenarbeit. Daneben zeichnet das gemeinsame Risikomanagement ein IPA-Projekt aus. Alle Risiken ebenso wie die Chancen werden von allen gleichermaßen getragen, was die leidige Schuld-Recht-Diskussion obsolet macht. Entscheidend für die erfolgreiche Umsetzung des IPA-Modells ist zudem die frühe Einbindung der Unternehmen, denn nur dann können sie sich optimal mit ihrem Know-how einbringen und das IPA-Projekt bestmöglich umsetzen. Das vierte Charakteristikum ist das Prinzip der gemeinsamen Entscheidungen. D. h. alle relevante Entscheidungen - von der Partnerwahl bis hin zu Vertragsrahmenbedingungen - werden in den IPA-Gremien einstimmig getroffen, die Interessen Einzelner treten damit in den Hintergrund.
Ein weiteres Charakteristikum ist das Anreizsystem im Rahmen des Vergütungsmodells. In IPA-Modellen werden allen Partnern tatsächlich entstandene Kosten erstattet, das Risiko auf alle verteilt. So wird ein finanzieller Anreiz geschaffen, jede Entscheidung im Sinne des Projektzieles zu treffen. Des weiteren ist für ein erfolgreiches IPA-Projekt der Einsatz kollaborativer Arbeitsmethoden entscheidend, die meist aus dem Lean Management und dem BIM-Verfahren stammen. Da es auch in IPA-Projekten zu Konflikten kommen kann, wird zudem von Anfang an ein lösungsorientiertes Konfliktmanagement etabliert. Es wird gemeinsam ein Ablauf festgelegt, wie Konflikte bearbeitet und möglichst zeitnah gelöst werden. Das letzte Charakteristikum ist die kooperative Haltung aller Beteiligten. Sie ist die Grundvoraussetzung dafür, dass das IPA-System funktioniert und wird deshalb bei der Wahl der Partner erwartet. Das schafft eine wesentliche Basis dafür, dass das Team tatsächlich an Konflikten wächst und bis zum Ende des Projektes vertrauensvoll und erfolgreich miteinander arbeitet.
Chance zur Disruption der Baubranche
Noch steckt die integrierte Projektabwicklung hierzulande in den Kinderschuhen. Doch erste erfolgreich abgeschlossene Projekte, wie der erste Bauabschnitt des Hafelufer Quartiers in Berlin, machen Potenziale und Vorteile des Modells deutlich. Trotz seiner Größenordnung, des Baustarts mitten in der Corona-Pandemie und der Lieferengpässe konnte der erste Bauabschnitt des Projekts dank IPA im Kosten- und Zeitrahmen fertiggestellt werden. Für Bauprojekte, die eine gewisse Größe und Komplexität aufweisen, ergeben sich mit der Integrierten Projektabwicklung somit neue Möglichkeiten, Projekte erfolgreich - also im Termin- und Kostenrahmen - abzubilden. Neben der erfolgreichen Projektabwicklung bietet IPA auch die Chance, neue Produkte, Technologieunternehmen oder neue Partnerschaften für die Zukunft zu schließen und die Bau- und Immobilienbranche zu disruptieren.
Autoren: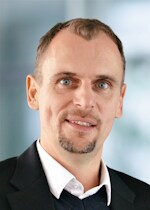 Jörn Köster ist Architekt und verantwortet als Senior Experte den Kompetenzbereich alternativer Abwicklungsmodelle bei Drees & Sommer. Nach beruflichen Stationen im Architekturbüro und bei einem Generalunternehmer ist Jörn Köster seit 10 Jahren bei Drees & Sommer tätig und berät deutschlandweit Allianz- und Partnering-Modelle für private wie für die öffentliche Auftraggeber in allen Projektgrößen. Seine Motivation ist, das richtige Beschaffungsmodell für das jeweilige Projekt zu finden und entsprechende Vergabeverfahren technisch zu leiten sowie den partnerschaftlichen Ansatz in der Baubranche weiter zu verankern.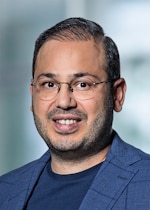 Dr. Selim-Tugra Demir ist Senior Manager und der Head of Lean Solutions bei Drees & Sommer. Gemeinsam mit dem Lean Netzwerk der Drees & Sommer SE befasst er sich unter anderem mit der Skalierung von Lean Design, Lean Construction und Integrierten Projektentwicklung auf weitere Kompetenzfelder innerhalb des Unternehmens und der Ausgestaltung der eigenen Lean-Reise. Als Bauingenieur kam Dr. Demir 2008 das erste Mal in Berührung mit Lean Construction. Seitdem ist er ein begeisterter Leaner und hat mit großer Leidenschaft Lean in nationalen aber auch internationalen Bauprojekten adaptiert.
Drees & Sommer: Uniting opposites to create a world we want to live in.
Nachhaltige, innovative und wirtschaftliche Lösungen für Immobilien, Industrie, Energie und Infrastruktur zu beraten, umzusetzen – oder den Kunden sogar beides aus einer Hand zu bieten – das zeichnet das partnergeführte Beratungsunternehmen Drees & Sommer SE aus. Im Jahr 1970 gegründet und seitdem als Nachhaltigkeitspionier und Digitalisierungstreiber der Real Estate Branche bekannt, beschäftigt das Unternehmen mehr als 5.100 Mitarbeitende an 59 Standorten. Interdisziplinär zusammengesetzte Teams arbeiten in mehr als 5.000 Projekten weltweit daran, eine lebenswerte Zukunft zu schaffen und scheinbare Gegensätze zu vereinen: Tradition und Zukunft, Analog und Digital, Effizienz und Wohlbefinden. Als Unternehmer im Unternehmen steht dafür eine persönlich verantwortliche Partnerschaft ein.

Der obige Text spiegelt die Meinung des jeweiligen Kolumnisten wider. Die finanzen.net GmbH übernimmt für dessen Richtigkeit keine Verantwortung und schließt jegliche Regressansprüche aus.
Bildquellen: Drees & Sommer , Drees & Sommer